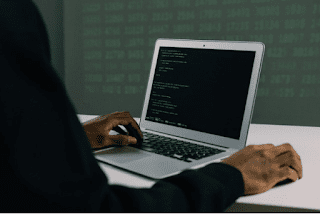 It is a natural
tendency of a human brain to understand things better through visuals rather
than plain text. The same data which is represented in the form of tables is
better interpreted by the brain when that data is viewed in the form of charts
or graphs. Moreover, you can memorize information depicted in attractive
visuals more than what is written in text. Such representation of data in the
form of graphs, maps, charts, and dashboards is called data visualization.
People have been visualizing data since decades. But the reason it has gained
so much popularity in recent years is because data visualization forms an
important phase of the data science process.
Earlier, data was quite
limited and could be visualized manually or through simple tools. Today,
however, we are dealing with big data – roughly 2.5 quintillion bytes of data is
generated each day. Evidently, traditional systems fail to visualize such
massive amounts of data. There are powerful data visualization tools available
in the market to address this problem. One of the top tools you will definitely
come across is Microsoft Power BI. As it is designed by Microsoft, many
companies have adopted this advanced tool to meet their data science needs.
This article gives an
answer to the question – 'What is Power BI?'
and what are its top features.
An
Introduction to Power BI
As described in the
Microsoft website, Power BI is a collection of software services, connectors,
and applications that work together to transform the unrelenting sources of
data into coherent, visually attractive, and interactive insights. The source
of such data can be anything from an Excel spreadsheet or a collection of
cloud-based and on-premises hybrid data warehouses. The connection to data
sources is established easily with Power BI and users can visualize and
identify trends and share them with anyone.
Basically, there are
three elements that Power BI consists of:
●
Power BI Desktop – a Windows desktop
application
●
Power BI service – an online SaaS cloud
service (Software as a Service)
●
Power BI mobile apps – designed for iOS,
Windows, and Android devices
Beyond these three
elements, there are two other features of Power BI:
●
Power BI Report Builder – it is used in Power
Bi service to create paginated reports.
●
Power BI Report Server – an on-premise report
server used to publish Power BI reports after their creation in Power BI
desktop.
Power BI is suitable
for professionals with a non-technical background as its user interface is
quite intuitive for those who are familiar with MS Excel. This business
intelligence platform is all you need for your data visualization needs. In
fact, Power BI was declared a Leader in Gartner's Magic Quadrant for Analytics
and Business Intelligence platform in 2021 (for the fourteenth consecutive
year).
The
Top Features of Power BI
Mentioned below are
some of the top features of Power BI that have led to its huge adoption among
enterprises and startups alike.
●
Data connection – Power BI allows users to
pull data from a variety of sources like Excel, text file, SQL, Microsoft
Azure, pdf, csv, on-premise, or cloud. Irrespective of the source of data and
its format, it is easy to visualize it through the use of Power BI.
●
Integration with Excel – The Excel business
data can be gathered, published, and shared with ease through Power BI. If a
user is familiar with Office 365, they can comfortably connect data models,
Excel queries, and reports to Power BI dashboards.
●
Promotes user-driven innovation – The users
who start using Power BI get weekly and monthly updates to the tool that
improve its features and capabilities. These improvements are based on
thousands of suggestions submitted by a community of over half a million
worldwide members annually.
●
Enhanced security – With Power BI, you can be
sure that your business data is safe. Power BI uses Active Directory to set up access
to the control panel. This means the organization can use different Microsoft
solutions through this panel only. Access to different users is granted in a
very controlled manner.
●
Equipped with Artificial Intelligence – This
platform allows users to access image recognition and text analytics, build
machine learning models using automated machine learning capabilities and
integrate them with Azure machine learning.
●
Offers APIs –
Through this feature of Power BI, developers can use sample code and
APIs (application performance interface) to embed the dashboards created in
Power BI in other software products.
●
Unified self-service and enterprise analytics
– Through Power BI, you can meet both the self service and enterprise data
analytics needs on a single platform. Moreover, you can access an open
connectivity framework, powerful semantic models, pixel-perfect paginated
reports, and an application lifecycle management toolkit.
Bottom
Line
There is far more to
Power BI than the features mentioned above. If you are looking for a career in
data science, then knowledge of Power BI is quite advantageous. You can take an
online Power BI course to become well-versed in using this business intelligence
platform. It will help you explore many important Power BI concepts like
desktop layouts, dashboards, BI reports, functions, and DAX commands. So get
started today and stay ahead of your peers.